What makes buying and owning a Chafin Communities' home different?
"More peace of mind AFTER you close with our award-winning after care system"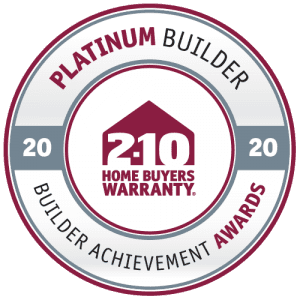 Chafin Communities is a 2-10 Platinum Builder
The Platinum Builder Award is bestowed to a very small number of builders for having little to no warranty issues.  This national award is given out annually to approximately only 50 home builders out of nearly 10,000 members.
Chafin Communities is very proud to be a part of this elite group!
This award represents Chafin Communities continued commitment to consistently build quality homes with little to no warranty issues. If a warranty issue does arise, addressing it in a timely manner is our top priority.
Every year they select builders who demonstrate skilled craftsmanship and construct inspired homes, while improving the quality of housing. The Platinum Builder Award recognizes accomplished builders who demonstrate leadership in new construction with innovations in design, marketing strategy and construction technology. We think big while remaining committed to providing the personal touch that connects home buyers to the communities in which we build.
---
Each Chafin Community home includes a comprehensive first year "Fit and Finish" warranty followed up  by 2-10 HOME BUYERS WARRANTY®.
____________________________
FIRST YEAR "FIT & FINISH" WARRANTY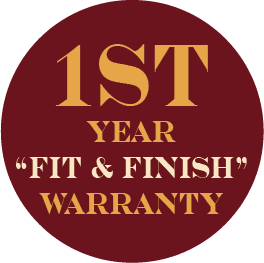 The comprehensive first year "Fit and Finish" warranty offers you peace of mind.  Many people love new homes because everything is new, but we know that warranty issues can arise despite our best efforts. We have the Chafin Communities Warranty Response Team there to service your new home needs. 
Our first goal is to provide you with responsive and quality service regarding any warranty issues with your new home.
____________________________
2-10 HOME BUYERS WARRANTY®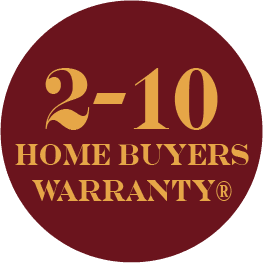 2-10 HBW is the warranty for the 2nd-10th year.  2-10 offers the most comprehensive coverage for systems and appliances, and an industry-leading, insurance-backed structural warranty for new construction. We make it easy for homeowners to do business with us by handling all communication with our service contractors and covering the cost of parts and labor.
With a 2-10 HBW Home Warranty Service Agreement, you'll get access to our network of over 6,000 authorized, independent service contractors. We even have an online Homeowner Portal for you to manage your account, request service and renew your Service Agreement.
Your satisfaction is our success.
---
MORE Reasons to Choose Chafin   MORE About Our Homeowner Reviews   MORE About Our Award-winning After Care