The

Chafin 

Difference
BY CHAFIN COMMUNITIES
---
What makes buying and owning a Chafin Communities' home different?
"More versatile options to add personal finishing touches with less stress with The Decorator Advantage"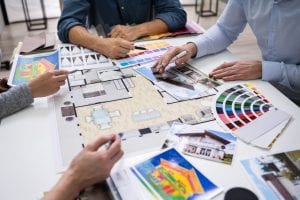 In the day of HGTV and Pinterest, we know our home buyers usually want many ways of creating their dream home! 
At Chafin Communities, we have two full time professional decorators working for you.  It's like having your own personal Joanna Gaines.  The lead decorator has a four year degree from Georgia State and has over 3,000 homes experience at your fingertips.
We have learned that the majority of our home buyers find the design appointment, where they choose certain things like flooring and backsplashes, to be overwhelming.  So, we have our professional team doing all the hard work for you.  You can rest easy with our less stress design process with our custom Decorator Collections designed to make you go, "Wow, this is better than I could have dreamt!"
Our goal is to make this the fun part of home buying!  Let our decorating team dazzle and amaze you!
---
MORE Reasons to Choose Chafin  MORE About Floor Plan Options