Chafin Communities' Floor Plan Guide
---
Plans with 3 & 4 Car Garage Options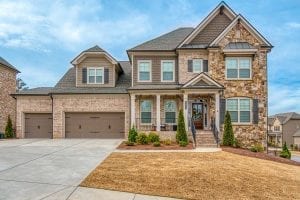 Need more space for storage instead of a basement? Want a workshop? We have options:
Tandem Garage  •  3 Car Garage  •  4 Car Garage  •  Front Entry Garage  •  Side Entry Garage
There are several different ways to combine the above options to create 3 and 4 car garages, but you are limited to only communities where the garage style can fit the homesites.  Side entry garages usually require very large homesites.
---
Tandem Garage:
A tandem garage is a third garage bay set behind a two car garage bay.  As you can see from above, you can build this style several different ways.  Show above is the Glenbrooke plan.  This is the only plan that can be built as a four car garage.
This is an ideal place for storage, a place for a workshop, parking for a small car or for a long truck.  This home built without the side entry or third car garage can fit onto a smaller lot, so you will find it in more communities.  Here are the two 2 Story plans that can be built this way: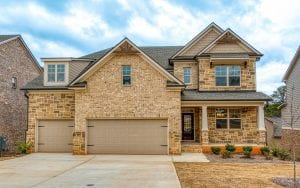 ---
3 Car Front Entry Garage: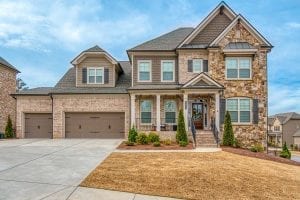 3 car garages that are front entry (do not have a tandem option) are only available at communities with homesite large enough to fit onto.  They can usually be added to any of our floor plans.  For a complete list of those communities, please reach out to our online chat.  They are currently offered at:
---
3 Car Side Entry Garage:
3 car garages that are side entry (do not have a tandem option) are only available at communities with homesite large enough to fit onto.  Here is the list of those plans (on each plan's page you will see the communities they are built in):
---