How to Buy a Chafin Communities' Home
---
Here you will find out how to buy a Chafin Communities' home.  
Buying a new home is one of the peak life moments, and we want to give you the best experience we can!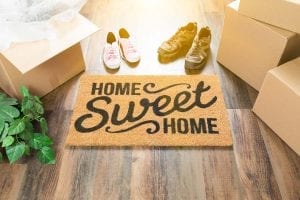 Rather than try to reinvent the "how to buy a home" wheel here, we will focus more on what is unique about the Chafin home buying process.
For a more in-depth look at home buying than here, these site have tons of articles that are constantly updated: nar.com (National Association of Realtors), realtor.com, fanniemae.com, freddiemac.com, zillow.com, and newhomesource.com.  
Our lender also has many great articles on their website about mortgages: SilvertonMortgage.com.
---
Timeline of What to Expect When Buying a Chafin Communities' Home:
Decide if You Will Use a Real Estate Agent 
Lender Meeting:   Create Your Budget and Get Pre-qualified
Plan Your Timeline:   Pre-sale versus Spec Home
Research Online:   What Price Points & Locations Fit Your Criteria
Create Your Preliminary Features "Wish List":   What Features, Options and Upgrades Really Excite You?
Narrow Down Your "Wish List":  Visit Models and Spec Homes, and See Decorating Upgrade Options
You Found Your Dream Home!  Write & Submit Your Contract
Go Under Contract and Do Your Design Appointment
Construction Starts: Watching Your Home Being Built
First Walk Thru: Personal On-site Walk Thru with Construction
Final Walk Thru & New Home Orientation
Close on Your New Home & Move In
30 Day After Closing Customer Care Check Up
Welcome to the Chafin Family – Life After Closing
---
Decide if You Will Use a Real Estate Agent
You do not have to have an agent, but if you are going to use one, you do need to tell us when you first register at any of our communities.  

Our agents are new home agents, so they have a slightly different role than if you were buying a resale home. Our agent's top priority is that your customer experience be excellent.

If you want to use an agent, begin by asking family and friends what they suggest and if they have a preference ask for referrals or who they'd recommend.

Check out agents' online reviews and ratings. 

Request references – and check them

Make sure to 'interview' multiple agents to ensure they will have your best interest in mind.

If you still need an agent but are not sure where to find one, contact us, as we do have in-house resources.




---
Lender Meeting:  Create Your Budget and Get Pre-qualified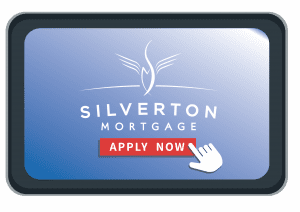 You can't go shopping without a budget, so taking 10 minutes to do the free online pre-qual for a mortgage, with our approved lender, will truthfully help you plan that budget.

This will give you a heads up on what you should & should not do with money prior to getting a mortgage 

Did you know that you should not purchase a new car before buying a home?

Did you know you do NOT have to be in your current job if you have a long history of being in the same career?  

Want to lower your rate?

You will get a report on your credit history and understand your current standing or see if you need to formulate a plan for improving it. 

The better your credit score, the lower the interest rate you will pay.

This will allow you to research what types of loans you can get to see what is the best option for you.

Not all loan programs are available in all geographic locations, so this can be key in determining which areas you may want to be in.

Silverton can guide you about PMI and suggest loan types you may not know you qualify for.

There are a wide variety of mortgages other than the traditional and FHA loans that have some unique advantages and disadvantages. 

For example, PMI insurance is not removable on an FHA loan, but it is on a conventional loan.

In certain areas, there are 100% financing loans called USDA.  

Then there are other options for unique situations, like if you need to carry two home loans for a few months called a bridge loan.  

Decide how much of that pre-approval you actually WANT to put towards a home. Just because you can, doesn't mean you should.  

Feel free to play around with the payment calculator.
---
Plan Your Timeline:   Pre-sale versus Spec Home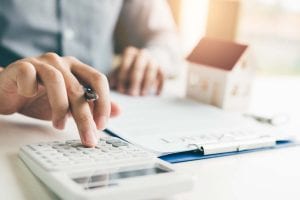 Things to consider when planning your timeline for when you want to move in your new:

Do you have a lease to get out of?

Do you need time to get your credit score up to get a better rate?

Do you have children in schools that you want time your move near?

Have you just put your existing home under contract and need something stone? 

A "pre-sale" is a home where you build the entire thing.

The advantage to a "pre-sale" is you get to choose everything from lot to floor plan to colors to custom features.

The disadvantage is that it takes a lot longer.

A "spec" is a home already under construction.

One key advantage to a "spec" is the builder may have a special offer making it a lot lower priced than the same home as a "pre-sale".

Another advantage to the "spec" is you already know how the lot will end up after grading is done.  

The average time in 2020 to build a home in Metro Atlanta from contract to close on a slab is about 4-5 months.

You do not have to choose between a spec and a pre-sale until you have visited the community you like.
---
Research Online: What Price Points & Locations Fit Your New Mortgage & Budget Criteria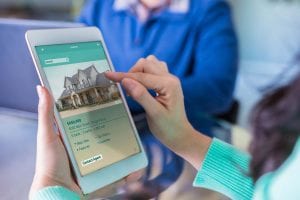 You've been pre-approved, know your budget and have decided on a few areas to begin searching. 

Now, you can search our website by one of our 30+ communities, by floorplan, by city, by the number of bedrooms or by price- Chafin gives you options! 
You can view tons of our award-winning homes via our online gallery.
Take a 3-D tour of any of our models and get a feel for what it's like to be a Chafin owner.
Take a 3-D Tour of a floor plan you like. Choose the floor plan and most of them will have one.
Search by Community and see all available homes for sale and all of the different and many unique floor plans.
You can view all area information, points of interest, zoned schools, features, and amenities by each Chafin Community!


---
Create Your Preliminary "Wish List":   What Key Features and Options Really Excite You?
Chafin Communities offers many ways to make this home uniquely yours.  It starts with the big features such as the floor plan, how many garages, slab or basement, lofts, extra baths, etc.  We created a special section on our website to help you better navigate these options and have FUN exploring the different major features offered by each floor plan.

Not all plans are built in all communities.

Not all major features like 3 car garages, ranches, lofts, flex space, etc, are built in all communities.

Use "Exploring Your Options and Features" tab on our website to see what we offer and where.
Use the FLOOR PLAN 2020 GUIDE to see what home styles you may prefer 

Think now AND future.

Walking up and downstairs to tend to a baby will get weary when your kids are young, but once your kids are double digits you may prefer NOT walking up those stairs.

You may need to plan for your parents moving in, so you may need a walk-in shower and guest suite on the main.

Have fun seeing what unique concepts our floor plans offer.
When visiting any Chafin model home, you will be able to see a wide variety of standard features and upgrade options available.
What schools do you want now, five years from now or in the high school years? 
Do You Want

Amenities

or a Gated Entrance? 

These typically cost more as they have a higher initiation fee and a higher monthly HOA fee

They also typically make it faster to sell your home later

After perusing online, make a couple initial assessments based on your personal choice patterns- 

Did you continually view a certain type of floor plan?

Do you gravitate to a specific building material like brick?

Are you going back to the communities that offer a wider variety of amenities? 

Do you really need to be in that preferred school system?
---
Narrow Down Your "Wish List":  Visit Models and Spec Homes, and See Decorating Upgrade Options in Person
Meet with any of our onsite agents
Walk through model homes for ideas or take a 3D tour online
Walk through spec homes to see what you actually like and dislike
See What Decorating Upgrades You Want – Flooring, Backsplashes, Cabinets, Granite
If you want to reserve a time to make sure the agent will be all yours, feel free to set up an appointment. We DO understand that these appointments need to be flexible as you are driving around, so call if you need to adjust it.  
---
You Found Your Dream Home!  You Know What Options You Want!  Write & Submit your Contract!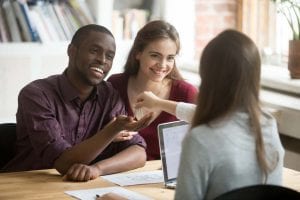 After you've determined your personal preferences for a home and community, had the chance to visit some and have narrowed down your list- now you're ready to BUY!

When working with other real estate agents, properties and lenders you will need to be prepared: 

To negotiate the best price and lender terms. 

Also, be sure to always read over everything carefully, before signing. 

You may also need to be prepared to possibly do a little back and forth between counter offers, which can be time-consuming.

With Chafin, the process is simple- you know exactly what you're getting for the price!

Once your contract is signed by both parties you are officially under contract and on your way to owning your own Chafin Home!
---
Go Under Contract and Do Your Design Appointment
After you are under contract, you will need to set up your Design appointment to choose your colors and other options, where available.  

You typically have 7 days to meet with the agent for this appointment, but sometimes this time frame will vary based on the stage of your Chafin's home's build. It will always be specified to you though and also in your contract.

Your design appointment can take anywhere from 2-4 hours. Click here to see the details and what to expect during your Chafin Design Process.

We STRONGLY suggest you walk existing Chafin homes prior to this appointment to get ideas of what you like and dislike. The sample boards you will be viewing can sometimes be challenging to imagine as a finished feature in your home.
---
YOU are UNDER CONTRACT??? NOW WHAT?
Construction Starts: Watching Your Home Being Built
After you've had all of the fun in deciding on the options for your new Chafin home, the design form is sent to your builder to get started. 

Now you get to sit back and watch your new home being built! It is always fun to watch it all come together.

If you are curious about "what happens when", view Chafin's graphic timeline of building a new home.

As the home is built, most people are excited and visit their home often.  

We have many layers of quality control, so you are in good hands.

The onsite agent is there to help answer any questions or concerns.

Please do not stop any of the workers, even if you think something is not correct  

Our agents will send you weekly status updates based on your preferences – email, texts, photos, etc.
---
First Walk Thru:  Your Personal On-site Walk Thru with Construction
This will vary depending on the stage of your home when you went under contract, but for this we will take it from the perspective of a pre-sale.

After all the pieces to your home are installed but not thoroughly cleaned, you will meet with the construction representative and walk thru your entire house making notes of what needs to be addressed.

This happens about one to two weeks prior to closing to allow time for any items that need addressing.
---
Final Walk Thru & Home Orientation
Your final walk thru and home orientation happens about 2 to 4 days prior to your closing

After the first walk throughs items are addressed the home will get a through cleaning.

You and the construction representative will walk the home to make sure all items were addressed.

At this time the construction representative will also show you how your home works and show you key things to watch to keep your home at its best in the home orientation.

You will sign off on that all is ok to close.

If you have items still not addressed, you and the agent will coordinate with the construction representative a new time line and possible re-walk.  This is not the usual at Chafin Communities, but we like to have a plan B in case.
---
Close on Your New Home & Move In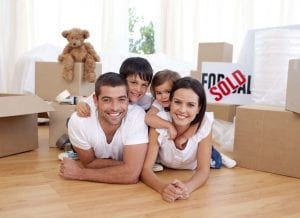 Your contract has a closing date that is usually very accurate, but if your circumstances change or the weather affects it, it may have to be changed.

You will know your closing date at every stage of the build cycle of your home and if something pops up that may affect it, you will be notified immediately.

At closing, you will sign all the paperwork, receive copies, write any checks pre-agreed to and then get your keys!!!
---
30 Day After Closing Customer Care Check Up
Around 30 days after your closing our onsite agent and construction representative will reach out to stop by and visit you to check up on you.

We take your satisfaction very seriously and are here to answer any questions after you move in.




---
Welcome to the Chafin Family – Life After Closing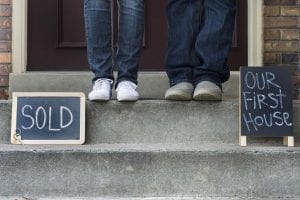 Now, you've purchased, built and moved into your brand new, beautiful Chafin home- now what? Well, you live life to the fullest of course! 
Many people love new homes because of the very small amount of maintenance and upkeep that they require. Still, there are a few tasks you should do proactively and throughout the year, to make sure that everything stays in the best condition possible. Check out Chafin's Annual Homeowner Maintenance Checklist here.
All Chafin homes include a comprehensive, One-year Fit and Finish warranty, followed by a 2-10 Platinum Warranty.

We have the Chafin Communities Warranty Response Team here to service your new home needs how to submit a warranty..

You will also receive access to our online Homeowner Portal for you to manage your account, request service and renew your Service Agreement.

We also have a Homeowner Referral Program – Refer a friend and get $400!  See details online here, note you MUST register them here first!
Chafin Communities' Team takes warranty very seriously and aims to have none, but it will happen.  We have won several awards over the years for our VERY LOW warranty claims.