Step #1 – Pre-qualifying for a Mortgage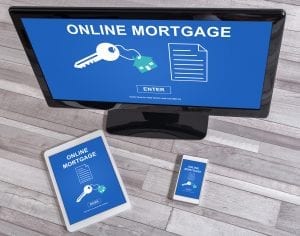 Getting Pre-Qualified for a mortgage really is the first step.  

It has some advantages that some people are not be unaware of, it is free, it is no obligation, and can be done online.
• It's actually free, fast, on-line and does not require a commitment to get a loan
• You can do it free online in about 15 minutes
• You commit to a lender ONLY when you put a home under contract
• It does NOT change your credit score if you do it within a certain time period, see lender for details
---
---
ADVANTAGES:
This helps you determine how much you can get approved for: 
This ALSO helps you with the more important question of how much you WANT to spend 
 It helps you narrow down your home search:
You may be looking at the wrong priced homes

You may be looking in the wrong areas

You may be missing out on special rates in certain geographical areas such as USDA 100% Financing. 

You may be looking at homes priced way below or way above what you can qualify for or what you actually want to spend every month
The new regulations can make it take a lot longer to change your credit scores: 
Any little unknown issue, even a $350 bill for an x-ray 5 years ago that you didn't know about, can take months to clear up in all three credit agencies
You may be about to make a financial decision that will raise your mortgage rates:  
You may be about to add a family member

You may be about to change jobs

You may be trying to plan for capital gains taxes

You may be buying a new car and that will increase or decrease the mortgage rate you could get

Your rate, even a fraction of a point higher, has a HUGE impact on your monthly payment and an even larger impact on the bottom line of what you pay for the home
This gives you time to consider which lender has the best options for your unique needs:
The Builder Approved Lender offers an incentive to the buyer and has a long working relationship that makes it a much smoother process usually with no surprises.