The

"Floor Plan"

Guide
BY CHAFIN COMMUNITIES
---
All About Our 2 Story Floor Plans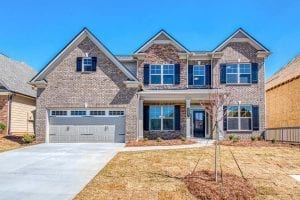 With SO many options for 2 story floor plans, this guide is set up with our plans divided up by key features that most home buyers seek today.
More Bedrooms or More Living Spaces? What fits your lifestyle better?
There are usually a few different ways to build our 2 story plans to make it better fit what you need.  Some people need more bedrooms and others want more living spaces.
TIP: Be thinking of your future needs and resale advantages when considering these options.  A bedroom adds more value to a home versus a study, and a bedroom can easily be used as a study.  
---
 Main Features to Consider in 2 story Floor Plans: 
---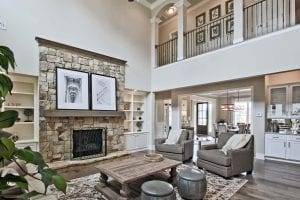 2 Story Great Room instead of a Loft or Bedroom Up
---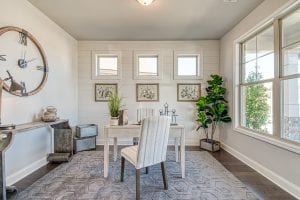 Flex Space on Main: Formal Dining or Home Office
---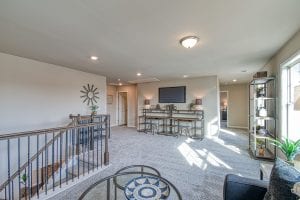 Loft Up: Ideal for Secondary Living Space or Kids Play Room
---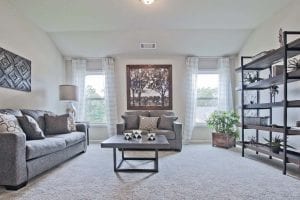 Enclosed Media Room Up: Movie Room, Game Room or Home Schooling Center
---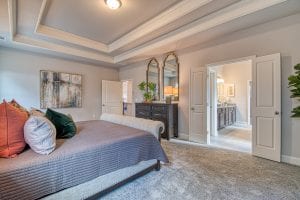 Primary Bedroom Suite on the Main Level
MORE ON PLANS WITH PRIMARY BEDROOM SUITES ON MAIN
---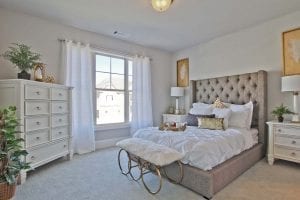 Guest Suite with Full Bath on Main Level
---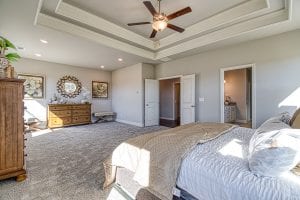 Enlarged Primary Bedroom Suites with Private Sitting Room
MORE ON PLANS WITH SITTING ROOMS IN PRIMARY SUITE
---
2 Story Plans by Number of Bedroom Options:
Most of our 2 story floor plans have a few different ways to customize the number of bedrooms, so you may find a plan listed below multiple times.  Usually adding a bedroom option is in lieu of another feature such as a 2 story great room or a flex space on the main.  
Each link here takes you to the actual floor plan so you can see exactly how it works and where to it is built.  
---
THREE Bedroom Plans
Clayton (Townhome) • Davenport • Edmond • Fairfield • Holdbrooks (Townhome) • Joshua • Lenox • McKinley  • Paterson • Rutherford (Townhome) • Wakefield 
---
FOUR Bedroom Plans
Bentley • Berkshire • Bristol • Callington • Cambridge • Colburn • Cottonwood • Dresden • Edmond • Glendale • Greenbrier • Greenwood • Hunter I • Kirkwood • Lenox •  Paterson • Peachtree • Pembroke • Piedmont • Redford • Wakefield • Winsford
---
FIVE Bedroom Plans
 Avalon • Barkley • Bentley • Berkshire • Bristol •  Brunswick I • Brunswick II • Cambridge • Castleberry • Colburn • Cottonwood • Dresden • Greenbrier • Hammond • Kirkwood • Lenox • Oglethorpe • Parkside • Paterson • Prescot • Preswick • Richmond • • Turnbridge • Wakefield • Westfield • Winsford
---
SIX Bedroom Plans
Colburn • Kirkwood • Richmond • Westfield
---