Why Choose Chafin Communities?
2-10 Platinum Builder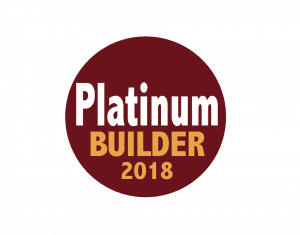 On February 19, 2019, Chafin Communities was awarded the Platinum Builder Award which is a national award given to approximately 47 home builders annually, out of nearly 10,000 members.   
This award recognizes Chafin Communities as an accomplished builder who demonstrates leadership in new construction with innovations in design, marketing strategy, and construction technology.