Do These Things Before Applying For A Mortgage | by Silverton Mortgage and Chafin Communities
Have you been entertaining the idea of homeownership but can't seem to get started when applying for a mortgage? We get it. Deciding to buy a home can seem overwhelming. However, there are several things you can do to prepare that will help you begin the journey with confidence. In this blog post, we'll discuss what they are so that, when you're ready, you can tackle the mortgage process head-on and fully prepared.   
Know How Much You Can Afford Before Applying For A Mortgage
When purchasing a home, several factors determine how much you may be approved for. The amount varies depending on your income, expenses, and how much you're able to provide as a down payment. While you may not get an exact figure, you can certainly determine a ballpark amount.   
As a safe general rule, your mortgage payment shouldn't exceed more than 25-28% of your gross monthly income (your income before taxes are taken out). Once you determine your income, look at your finances and determine how much you spend on recurring debt, like credit card minimum payments, car payments, insurance, groceries, entertainment, etc. These expenses compared to your monthly income is known as your debt-to-income ratio, or DTI. The lower your DTI, the more likely you are to be approved for a mortgage because it shows that you can handle your monthly debt effectively. Many lenders will want your DTI ratio to be lower than 36%.   
After you've determined your debt to income ratio, do you feel comfortable with the amount you have left each month? Is there enough to cover unexpected expenses and contribute to your savings? Only you know where your comfort level is and setting the expectation early in the mortgage process will help you avoid disappointment and make a sound financial decision.  
Understand Your Credit  
Your credit score is important because it reveals to lenders how responsible you are when it comes to paying your debts on time. The lower your score, the more of a risk you pose. Not only is credit an important factor in whether you'll get approved for a mortgage, it also helps determine the terms of your mortgage. For instance, the lower your credit score, the higher your interest rate generally will be, which can amount to paying more over the life of your loan. Because raising your credit score can be so beneficial in obtaining a home loan, it's important to check your credit and, if needed, work to raise your score.  
While there are credit score requirements in order to get approved for a mortgage, they vary depending on the type of loan. In general, credit scores of 760 or greater tend to garner the best interest rates. If your score is lower, there are still plenty of options available to you. Being knowledgeable about your credit will help you and your lender determine which mortgage program is right for you. 
Save Money for Mortgage Costs 
Many don't realize that the costs associated with buying a home go beyond the down payment and monthly mortgage payment. In addition, you'll be responsible for upfront costs like appraisal fees, application fees and attorney's fees. It's also typical for lenders to require you to pay the interest that accrues on the mortgage between the date of settlement and your first monthly payment due date.
For example, if your closing day is on October 15, your first mortgage payment likely won't be due until December 1. However, you still need to pay the interest beginning on October 15. That cost is due on closing day and the amount will depend on the size of your loan. Other costs include a lender fee that varies depending on the lender as well as title insurance, a one-time fee that is also due on closing day. All in all, you should plan for closing costs to be between two and five percent of the loan amount. 
Being aware of these additional costs and having the money set aside will spare you any unwanted surprises as your closing day draws near.  
Get Familiar With The Mortgage Process  
At first glance, obtaining a mortgage can seem daunting. However, it's a fairly straightforward process that is much less intimidating once you understand it. While your loan originator will walk you through the steps, it helps to be familiar ahead of time so that you can be prepared and know the right questions to ask. This will make you much more confident in your decision and help you sail into homeownership as stress-free as possible. 
The first step involves getting a preapproval letter. This is done by sharing your financial information with a mortgage lender to determine how much you can borrow. Once you know your budget, you'll be able to start house hunting. After making an offer and having it accepted, it's time to work with your loan originator to determine which type of mortgage program is best for you and submit the required documents to verify your income.
Next, a processor collects all the information needed to approve the loan. They'll then contact credit bureaus, employers, accountants, and anyone else needed to verify your information.  Once the processor has gathered all the supporting documentation, your loan will be sent to the underwriter who reviews and assess the lender's risk in working with you. If it is determined that the loan is something you can manage, they'll issue a mortgage commitment. After underwriting, it's time to finalize all the details of your loan with the lender and get everything in place for closing day. On closing day, you'll sign lots of paperwork and confirm your electronic wire has been received. This is the day you get the keys to your new home! 
Locate the Necessary Documents Before Applying For a Mortgage 
As previously mentioned, there is certain documentation that will be required to secure your home loan. Knowing which documents you'll need throughout the mortgage process and having them handy will help you avoid the inevitable headaches that come with scrambling to have everything ready in a timely manner. In general, you'll need up to two years of tax returns, several months' worth of pay stubs, and W-2s as proof of income. 
Lenders will also want to look at your bank statements and review any other assets that you may have. You'll also have to give permission to have your credit pulled. If you've been renting, lenders will ask for proof of your renting history either through canceled rent checks or documentation from your landlord. If family or friends are contributing any money toward your down payment, you'll have to present a gift letter stating that the money is indeed a gift and not a loan. You can expect your process or underwriter to request additional information to verify your income and expenses, since everyone's situation is different. 
Having as much information as possible available will save you time and help the entire process go much smoother. While exact documents that lenders need vary depending on each situation, assume that anything that helps ensure you can make your mortgage payments on time will be helpful.  
The Bottom Line With Applying For A Mortgage
Set yourself up for success when pursuing your homeownership goals. This can be done by getting familiar with what your lender will require and understanding why each step is important to getting you into a home responsibly. A mortgage professional who is happy to walk you through the process and discuss all your options can make a huge difference. Contact a Silverton Mortgage loan originator today to determine which home loan is perfect for your unique needs.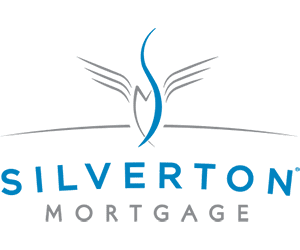 ---
*Silverton Mortgage is authorized to originate [FHA, VA, USDA] loans, but it is not an agent of, or affiliated with, the U.S. Government.