The

 

Chafin

Home

Buying 

Process
BY CHAFIN COMMUNITIES
---
What to Expect at Chafin Communities
Buying a new home is one of life's peak moments, and we want to give you the best experience we can!
Whether you are starting from the ground up or getting the move-in ready advantage, we give every home buyer the guidance, support, and inclusive experience every step of the way.  Our dedicated team is here from the moment you choose your home to the moment we hand over the keys to your new home.  We will be keeping you informed and up to date on your home's milestones.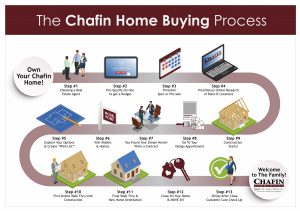 Welcome to The Chafin Home Buying Process
___________________
Set Up a Time to Meet with the Chafin onsite agent:
If you are working with an agent, please bring them or their card with you before you register

Contact the online specialist or onsite agent to set up an appointment: Call, Email or Online Chat – it's fast!

Inform them you are interested in a particular home, homesite or floor plan

Get pre-qualified with Silverton Mortgage to secure a loan pre-approval

Review what is included in the home

Review what options and features you can add to the home

Review the contract for thoroughness and accuracy

Sign and purchase and sale agreement (aka contract)

Review the warranty policy and HOA covanents

Provide an earnest money deposit or non-refundable deposit

Review our Customer Assurance Promise to you

Schedule your Design Appointment
___________________
Your Design Appointment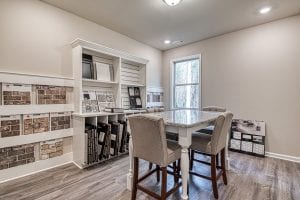 The Decorator Advantage

Full time inhouse decorator

Stress free Decorator Collections to help put those personal touches in your home

Attend your Design/Decorator Appointment

Understand the difference between included and optional features

Choose the colors of your home (this list will depend on how far along your home has been built)

Review and approve your selected options

Sign your decorator schedule

Provide any non-refundable deposits for design selections
___________________
Watching Your Home Come to Life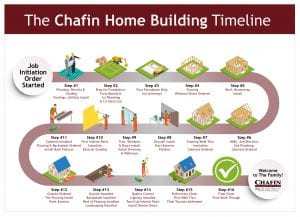 Sit back and enjoy the exciting process of watching your home come to life

Check Out Our Home Building Timeline

A home is one of the few things built by hand, so you can enjoy watching your brand new home seemingly grow up right in front of you

As your home progresses, we will be keeping you informed at key milestones via texts, photos, phone calls, or emails.
___________________
Prepare for Closing – 30 Days Before
Set up utilities 30 days prior to closing (see onsite agent for more details)

Verify mortgage commitment

Verify all financial conditions have been met for closing

Ensure all funds required to close are available.
___________________
Attend Your First Homeowner Orientation about 7 days prior to closing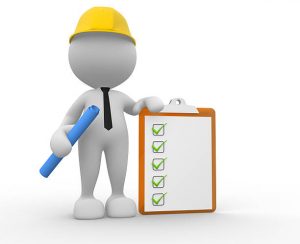 Learn how your home operates

Check the home for quality control 

Understand the warranty literature and homeowner's responsibilities

See our After The Closing section with Home Care Guides & Checklists
___________________
Attend Your Second Homeowner Orientation about 2 days prior to closing
Attend your second walk through

Sign the construction forms verifying all the items were reviewed to your satisfaction
___________________
Go to Closing Day
Make sure utilities are set up

Attend closing

Transfer funds per instructions – this can change but is in the form of a wire transfer or cashier's check, see your agent or mortgage loan officer for your instructions via their instructions

Bring all required documents to closing (this can be certified funds, government issued ID like a driver's license, proof or home owners insurance, etc)

Order your change of address via the U.S. Postal Sercive and get your mailbox keys
GET YOUR keys and MOVE IN!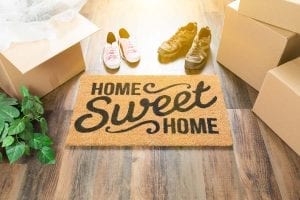 ___________________
Life in Your New Chafin Communities Home
Welcome to the Chafin Communities' Family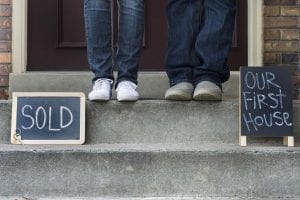 We will be checking in on you at key moments, especially during your first year

Follow the instructions in your closing packet on how to set up your warranties online

We usually suggest you put the emergency numbers taped to the interior of a kitchen cabinet so you are not scrambling in the event something does happen

Check out our "After the Closing" section of our website

Home Care Maintenance Guides

Home Care Checklists – Fast and Simple Lists 

Service Requests – How To Submit a Warranty Item

Homeowner Referral Program

And more…
---