WELCOME TO THE CHAFIN FAMILY
---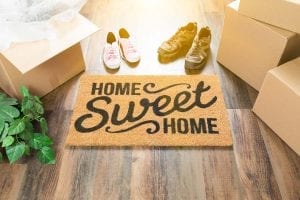 Congratulations on your new Chafin Home and Welcome!
 "At Chafin Communities, we strive to provide excellent service to our customers before, during, and after the sale. Our sales, construction, and support staffs are here to make sure that the entire home buying and owning process goes smoothly. We know our customers are the most important part of our organization, and we believe that outstanding customer service is the key to a great experience!
Our Homeowner Care Section was developed to help you after the closing by providing you information on how to keep your new home in top shape and have easy access to our warranty department.  We realize you have many choices when it comes to choosing the company to build your home, and we value that you have chosen us to be a part of one of the most important things many people do in their life. We build dreams, and we look forward to making you a part of the Chafin Communities family. We are excited to help make your new house a place to call home!  
You may find the annual check list useful, especially for first-time homebuyers. Thanks again, and welcome to the Chafin Communities family!"  – Eric Chafin, Chafin Communities
HOMEOWNER CARE SECTION: