Shop

For New Homes 

Online
BY CHAFIN COMMUNITIES
---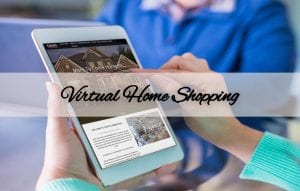 Chafin Communities offers many ways to shop for new homes
Here are several ways to find new homes online:
---
Try Using Our Online Specialists as Your Search Just Got Easier
It's easy.  It's fast. And there is no obligation. Just a Friendly online concierge for you.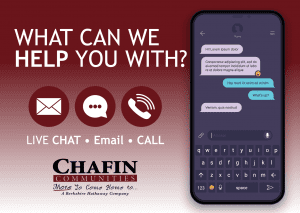 Contact Our Online Specialists
---
Have fun looking at over 50 kitchens all in one place
Check out THE BIG BOOK OF KITCHENS
---
Look at Move In Ready Homes to see what is currently under construction:
Search the Move In Ready Homes 
---
Look Through ALL of our floor plans – each with links to where it is built
Find the floor plan you like, then find out where it is built.  Almost every floor plan has photos, a 3D virtual tour and a YouTube video.  If you want to find if we have that plan already under construction, click "see list of homes currently under construction".  If you want to find out where you can build this home to suit your needs, there is a list of the communities that the plan is built in there to with links.
---
Take a Virtual Tour of ANY of our Model Homes
Go to the Model Home Tours page under Gallery tab.  You can view every model we have right now, plus a few that we sold.  There are 3D virtual tours, floor plans and photos!
---
View What Options and Features are in Chafin Communities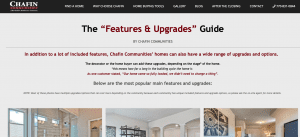 See More about Features & Upgrades
---
Still want more information? Our online chat and our onsite agents are available daily.
We hope you have fun using our new virtual tours. We are open daily but please call our Online Specialists if you need a personal appointment:
1-470-269-3829