Why Move or Relocate To Georgia, Metro Atlanta  |  by Chafin Communities
Relocate To Georgia: Have you ever thought of packing up and moving or relocating to another state? If you're considering moving to Georgia, we have all the information you need to make an informed decision about why people are flocking to this state in record numbers.
The Weather: Georgia has great, friendly weather where you can enjoy the outdoors pretty much year-round.  There are short, mild winters with an occasional snowstorm. The northern part of the state will see more snow as it has mountains and higher elevations that will draw avid skiers, snowboarders, and ice skaters.  The spring and fall seasons are incredible as the weather is beautiful and tempered with average rainfall.   Can you imagine being in a state where 8 months of weather is considered shorts weather?  Now let's talk about the summer.  We won't sugarcoat it because the summers are long, hot, and oh-so-humid!  Water is essential in the summer months and it's great to know that you can cool off anytime with all of the lakes and water in and around this state.
Coastal State With Lots of Water:  Whether your love for the great outdoors includes hiking or the beaches, this state has both.  Being a coastal city, one can take a 3 or 5 hour drive to the beaches on the coast or enjoy the white sands of Florida. If hiking is your way, the northern part of Georgia is part of the Blue Ridge Mountains which is perfect for hiking, camping, and rock climbing. There are more than 30 major lakes in Georgia, great for a day trip, weekend adventure or family getaway.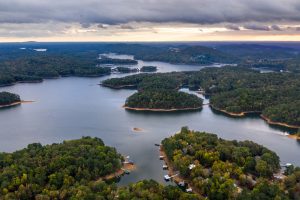 Thriving Economy & Better Job Opportunities:  When we talk about Georgia the biggest city that comes to mind is Atlanta.  Living in and around the Metro Atlanta area is home to over 18 fortune 500 companies, 32 Fortune 1000 companies.  There are over 10 million people living in the state of Georgia and a diverse 5.1 million (according to population estimates 2021-2022) of them live in and around the metro Atlanta area. Georgia's economy is moving forward because of the state government and  several large industries like agriculture, film production, energy, automotive, and tourism.  With the thriving economy is it much to say that traffic can be horrendous, especially within Atlanta city limits, especially during peak hours.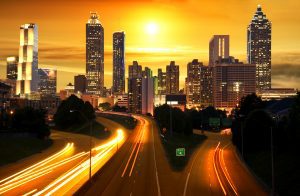 Low Cost of Living & Low Property Taxes: Though the property costs in Georgia have increased in 2022, the state is still one of the cheapest in the US to own a home. Buying a home in Georgia could be a great idea because housing is affordable in the state and property taxes are lower than the U.S. average. One of the best things is it's much more realistic to save up for a home here. Georgia is a highly tax-friendly state. The sales tax, income tax, and property tax are much lower than the national average.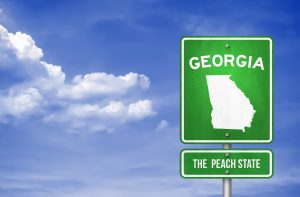 Safe Neighborhoods: According to Safewise's safest cities in Georgia report , Georgia has an abundance of safe cities to live in. If you want to raise a family in a safe suburb, then living in Georgia may be a great option for you. Now according to Simple Showing they researched The Best cities to live in Georgia. See if your city made the list.
Great Tax Incentives For Retirees: Does Georgia offer any income tax relief for retirees? Yes. A retirement exclusion is allowed provided the taxpayer is 62 years of age or older, or the taxpayer is totally and permanently disabled. Learn more here.
Highly Rated Public School Systems & Higher Education Opportunities:  Education is one of the key things you'll need to consider when contemplating a move if you have children and young adults.  Buying a home in an area with top schools, be it public or private education, will often promote excellent resale value..  Some of the best colleges are located in and around Atlanta like Georgia Tech, University of Georgia, Emory University, SCAD, Kennesaw State University and many more
Strong Sports: Georgia is famous for its sports culture be it soccer, hockey, football, basketball, and baseball in and around metro Atlanta.  You will see teams flags displayed everywhere, especially on game or race days.  We have Nascar,  Atlanta Hawks, Atlanta Falcons, Atlanta Braves, Gladiators, and Atlanta United. And that's not even getting into our successful college teams like the University of Georgia Bulldogs and the Georgia Tech Yellow Jackets!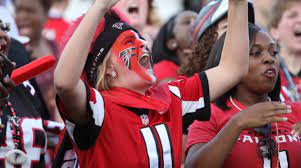 Entertainment Culture: With the weather of the state being great 8 months out of the year there are always major venue events being promoted from Renaissance to Sci-Fi.  You can always catch conventions, fairs, shows, concerts, music, art, and  film festivals any time of year in any metro area city.
Largest International Airport: Hartsfield-Jackson Atlanta International Airport is the busiest airport in the world. You can fly anywhere in the world out of Georgia putting the world on your doorstep. All you need to do is buy a ticket.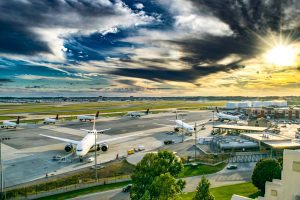 We've given you the down and dirty. There are so many advantages to living in or near a big metropolitan city like Atlanta, GA. When it comes to figuring out where one would like to pack up and move to Georgia tops the charts.