Why Appraisals Are Important by Silverton Mortgage
It's no secret that the housing market has been a bit unusual the last few years. With low inventory and eager buyers, it has been a dream for sellers while nearly impossible for thousands of homebuyers. Those who have been on the lookout for affordable options seems to be out of reach. Homes are receiving multiple offers above the asking price. This puts those who seek financing via a lender in a delicate situation. That's because most lenders will not loan more than the home's appraised value.
What Is An Appraisal?
An appraisal is when an independent third party evaluates a home to determine its current market value. Obtaining an appraisal is an important and necessary step in the mortgage process. The majority of lenders require this in order to confirm the value of the property aligns with the amount being borrowed. However, this makes it tough for those purchasing a home through financing to compete with cash offers. In a normal housing market, buyers will often make an offer and include an appraisal contingency. This gives them the ability to back out of a real estate sales contract if the home's appraised value is less than the offer.
However, with inventory so low, many are seeing the benefit of waiving such contingencies. This lets you be in better standing with the seller. This could increase your chance of the selling accepting your offer. It may not be the best idea for your finances in the long term. When waiving an appraisal contingency, that means you're willing to pay the amount you offer, regardless of what the house is actually worth. If the appraised value is less than the offered price of the home, then you would need to make up the difference in the value with cash.
Why Are Appraisal Important?
Appraisals don't only benefit the lender. They are an important guide so homebuyers don't pay more than a house is worth. Plus potentially ending up owing more than the market value of the house. To help borrowers stay in the game, some are now offering Appraisal Guarantees. Designed so that borrowers don't have to worry about a low appraisal affecting their home purchase, this program has its drawbacks. For instance – to use an Appraisal Guarantee, the loan must meet the lender's requirements. Plus including a providing a minimum down payment and staying below the maximum loan amount.
Homebuyers using the Appraisal Guarantee are also required to use the lender's affiliate real estate agent. This could take a lot of properties off the table. Using this option may do more harm than good if the housing market corrects itself because the borrower risks being underwater. In other words owing more than their home is worth, on their mortgage. That's because they're paying more than what the home is actually worth. This isn't sustainable once the market evens out. When the buyer is ready to sell, the comps—or similar homes have recently sold in the area—may not be in their favor.
How Do You Compete in Today's Market?
There are several options that can help you avoid borrowing more. First, talk to a lender that can help you determine what you can realistically afford. Once pre-approved for a specific amount, look for homes that are under budget. This opens up so that you can be prepared to offer more. Also, find a great real estate agent whose negotiating skills you can benefit from.  This helps you make a strong offer and stand out in a competitive market. If possible, be flexible on your location. Your wish list may be easier to obtain in one location than another. These strategies may not result in your absolute dream home. You'll also avoid borrowing more than your home is worth, which could be a relief when prices average out.
Don't let the idea of an appraisal scare you away from pursuing your dream of owning your own home. It's a necessary step  to protect everyone involved, especially you—the homebuyer. Let a Silverton Mortgage professional help you find the right loan to fit your unique needs. We are here to make you comfortable with your home purchase now and later on down the road.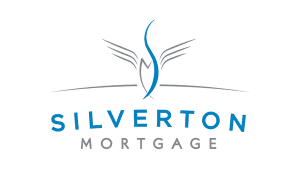 ---
*Silverton Mortgage is authorized to originate [FHA, VA, USDA] loans, but it is not an agent of, or affiliated with, the U.S. Government.