Things to do in Gainesville, Ga | by Chafin Communities
Whether you are a local or passing through Gainesville, Ga, be sure to check out these top venues. It will make your trip more enjoyable. Whether you are flying solo or taking a vacation with the family, this city will capture your heart. The charm of this city might make you want to move there too.
By: Colleen Voisin   Date: 1/5/2022
---
About Gainesville, Ga
Located in the foothills of the Blue Ridge Mountains, Gainesville is known as the Queen City of the Mountains. It sits in Hall County and is on three sides of Lake Sidney Lanier.  It offers many cultural experiences and recreational adventures in water and on land.
Chicopee Woods
The mere mention of this place should get you excited. Adorned with many areas, Chicopee Woods will have you and the whole family busy for a couple days.  There is a 27 hole golf course that is open to the public, hiking trail system and nature preserve with lake and trails, mountain bike trails, and an agricultural center. Whew!  It will surely get you out and about exploring for sure.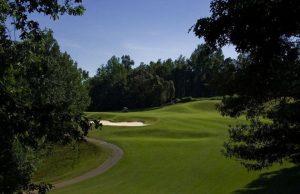 Elachee Nature Science Center
The Elachee Nature Science Center is located within Chicopee Woods Nature Preserve. One can enjoy interactive exhibits, live animal rooms, outdoor aviary, and beehive demonstrations. The center thrives on STEAM-based learning for school students, children's groups, and adults.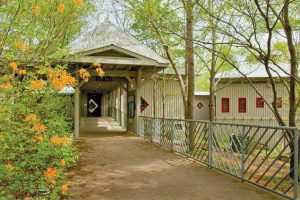 Gainesville Skate Park
If you are a skater or just want to come see some really talented folks then drop into the Gainesville Skate Park. This park, designed by Wally Hollyday owner of California-based Wally Hollyday Skateparks, is located in the downtown area of Gainesville it features bowls, ramps, and rails. The amount of people involved in getting this project pushed through for the city was really impressive. This skatepark isn't just for one age group or demographic. Rules and regulations are strictly enforced as this park also offers lessons to all ages.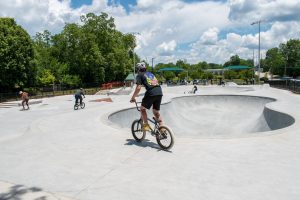 Atlanta Botanical Gardens-Gainesville
The

Atlanta Botanical Gardens-Gainesville

is one of North Georgia's most beautiful landscapes.  It connects visitors with nature, plants, and flowers. It is home to the largest conservation nursery in the Southeast. Be sure to visit the event and exhibition tab on their website for the most up to date information on what is currently featured in the gardens. One can hold an event in a private garden, take school and group tours, as well as garden classes.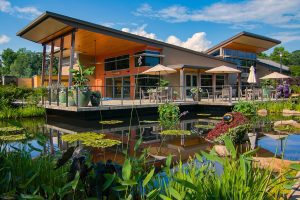 INK (Interactive Neighborhood for Kids)
Located just a short drive north of Atlanta, you will find a one of a kind interactive destination for the entire family. INK is a hands-on Children's Museum that will engage in role play and interactive play. Each exhibit is a unique experience like you've never seen before so come on out and enjoy.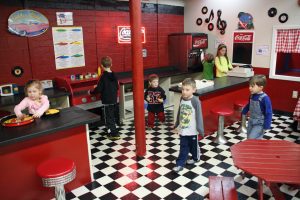 Margaritaville at Lanier Islands
Get outdoors for some fresh air and fun. Margaritaville at Lanier Islands will grab your attention any season of the year.  From the snow tube hills and ice skating in the winter to the island beach and water park in the spring and summer. The marina serves year round boat slips for yachts, fishing charters, cruises, and boat rentals.  For those who want to stay on shore, be sure to check out the RV resort and camping sites. Book a cabin or RV at your convenience so you can make the most of your serenity on the lake.