The 

Decorator

Advantage
BY CHAFIN COMMUNITIES 
---
Discover a whole new way of buying a new home with our streamlined, low stress process.  The Decorator Collection will gives you peace of mind because our interior designers have done all the work.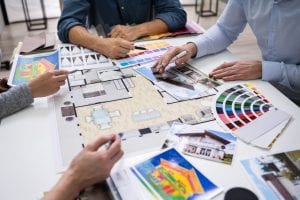 Whether the decorating team has done your home's colors or you go to a design appointment, our design team has made it easy. They have done all the hard work ahead of time for you with The Decorating Collections!
We have found over the years that homebuyers find the decorating appointment (where they choose the colors) to be stressful and budget unfriendly, so we knew we had to make some changes to improve this experience.
We would like to introduce you to our in house professional decorator Maggie and her team.  They work full time, digging deep to find the latest trends, and seeking out the higher quality products to provide timeless colors for your new home.
---
This is where the magic all happens at our main office's decorator room.  Our team spends hours in here compiling and reviewing all the sample boards that they got from combing the internet, meeting with vendors, and going to showrooms.
---
So, say goodbye to second guessing and feeling overwhelmed by choices because our interior design team has created a lineup of Decorating Collections to take the guesswork out of making your dream home a reality. The Decorating Collections streamline the process that makes designing your dream home simpler.
The Decorator Collections will give you confidence in your design decisions or that the finished home you are moving into has high-quality, designer-approved, stunning features.
---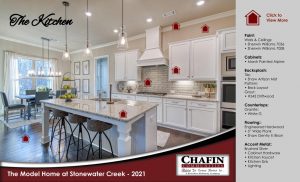 See MORE of The Decorator's Work: All About Colors Series
______________________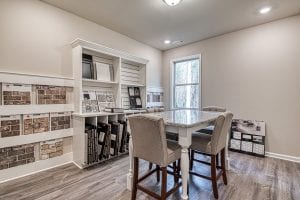 MORE About The Design Appointment