Mallard's Landing Featured on Atlanta's Best New Homes
Welcome to Mallard's Landing. This is a new home swim community located in Jefferson, Ga in Jackson county. Homes are priced in the high $400s. We have ranch and two story plans available. You'll find traditional brick and stone accents on the exteriors. And another huge plus about this community is that the homes sit on large lots and have spacious backyards. This is a great aspect because you won't feel like you're on top of your neighbor. 
Atlanta Gas Light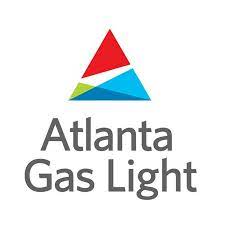 We partnered with Atlanta Gas Light in this segment. Each home is built with the buyers comforts and needs in mind. That's why we are proud to offer the benefits of natural gas in these homes. Natural gas is clean, safe, reliable, affordable and efficient. We include natural gas furnaces, water heater, fireplaces, and cooktops. Because no matter the season or the weather every family deserves the energy they can depend on with a cost they can afford.
Is There Availability In Mallards Landing?
In this market availability can be tough but we can say yes there is availability. We have 4 slab homes available now and 11 more homes in construction for future release. Would you like to visit this model home? Come on out and see Mallards Landing and take a tour of the model home. Or you can contact our online specialist at 470-269-3829 and set up an appointment.
Finally, a big thank you goes out to Curtis, our onsite agent, and all of the staff at Atlanta's Best New Homes and Atlanta Gas Light for making this spotlight a success.

---
Search new construction homes built by Chafin Communities. We offer a wide selection of communities with single family homes and townhomes throughout the state of Georgia. You can click any icon on this map or scroll through our communities and search for homes, floorplans, and 3D Tours. See any of our new home communities for sale in an area near you. Homeownership is just a phone call away.